Vast variety of open–source educational tools in robotics for STEM centers, schools and colleges
Educational DIY Robot waiter Offer*
Endurance has created an opportunity to take part in our beta testing pilot DIY program. For more information on capabilities and technical specs
click here
* limited time offer and free pilot does not include shipping and tax costs etc.
Your assistant and indispensable partner in the restaurant and catering business or perhaps a unique visitors queuing system
Robot-waiters become fashionable!
People love technology. People love what is fashionable. People are always eager to try something new, to touch the unknown, and to find out more.
What sets you apart from your competition and what draws a crowd?
Innovation allow you to save on costs and increase the speed of service to clientele.
Robots have been used in manufacturing for a very long time. Now there is opportunity to bring robots into the service industry and provide restaurants and catering businesses with a fun, cost saving, and efficient way to increase service and client experience.
Main advantages
Save money on
salaries and taxes
Increase speed
of guest servings
Decrease the risk
of human factor
Attract new visitors
due to "wow" - effect
Let guest save
tip money
Where necessary Robot-waiter?
In restaurants and cafes
In hotels
The event-agencies
In shopping centers and halls
The showrooms and demo stands
At exhibitions and conferences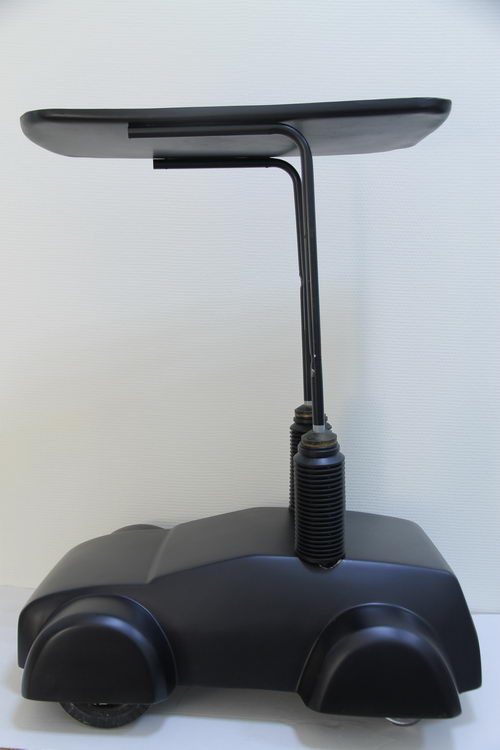 Specifications
Can deliver a payload up to 10 kg.
Robot-waiter can move at a speed of up to 5 km per hour.
It detects obstacles and avoids them.
It operates on all networks: 2g, 3g, 4g, WiFi.
Managed by the operator by means of a special command console, and the operator can see and communicate with the visitor using any instant messenger: Skype, Linphone, Viber, WhatsApp, and others.
The battery life of up to 8 hours.
Capable of sending and receiving audio and video using a Windows tablet.
Order Robot-waiter now!
We will deliver your helper
and indispensable partner
anywhere in the world!
Learn more about Robot-waiter (RoboWaiter)